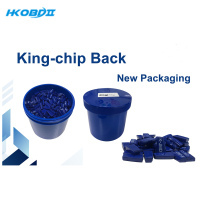 Original JMD King Chip Blue Chip for Handy Baby 46+4C+4D+T5+G (4D-80bit)​​​​​​​ (10PCS/Lot)
$28.80
Best chip, best price, looking forward to getting them.
Very good chip. Did not hesitate to book 1000pcs. I think it will bring a big pleasant surprise for my HandyBaby users.
Powerful and stable chip for handybaby! Recommend!
Had Booked, looking forward to sending to me ASAP.
Booked 1500 pieces, looking forward to arriving London ASAP. My customers often asked me about blue chips.
Pre-order 1000pcs, thanks.